The Power of Fermentation
Our Philosophy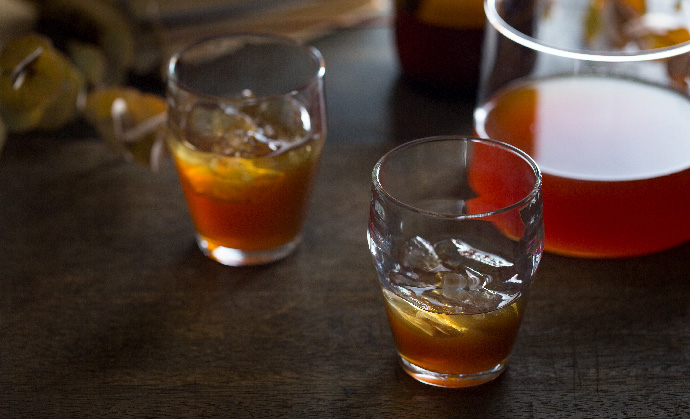 KOUSO Fermented Drink (fermented plant extract) that support you every day
Japan has a long tradition of fermented products such as miso, soy sauce, and sake that utilize microorganisms, and they continue to be deeply ingrained in our lives today.
In 1946, founder Kunio Yamato established Yamato Kouso Distribution in Kisiwada City OSAKA, and we became the first in Japan to use traditional Japanese fermentation technology to vertically develop, manufacture, and sell KOUSO Fermented Drink (Fermented Plant Extract).
Based on our corporate motto, "our mission is to contribute to the achievement of a bright and prosperous society, and to the happiness and health of humankind through the research and promotion of kouso products," and we endeavor to extract the goodness of the ingredients with fermentation technology while seeking delicious flavors and drinkability to create products that support wellness both inside and outside of the body.
What is "KOUSO"?
"KOUSO" is fermented plant extract of over 100 kinds of ingredients such as fruit vegetables, leaf vegetables, root vegetables, fruits, beans, mushrooms, grains, seaweeds, and herbs.
KOUSO is also called "fermented plant extract", "Enzyme drink" or "KOUSO Fermented Drink".
We are discerning about our plant ingredients, which are all cultivated domestically in the rich climate of the four seasons in Japan, and we use our traditional fermentation starter for fermentation and aging to produce our KOUSO.
We proudly deliver delicious and nutrient-rich products with the highest quality.
01

Easy to digest and absorb, reducing the digestive burden on the body

KOUSO was fermented with our original technology and traditional fermentation starter which uses enzymes and effective microorganisms such as koji mold, yeast, and lactobacillus that break down plant ingredients, making them low-molecular so that they can be absorbed more easily by our bodies.
It can be consumed by anyone from small children starting to eat baby food to the elderly.

Description of the figure
During the fermentation and aging process, microorganisms and enzymes break apart cell walls to efficiently extract polyphenols and other nutrients that are trapped within the ingredients.

02

Fermented products created by the effective microorganisms and the nutrients of the bacterial cells themselves are supplied simultaneously

It can lead to a rich and varied diet with the inclusion of ingredients that are rather difficult to absorb in a normal diet and that can improve the nutritional balance when added to a normal diet.

Description of the figure
The effective microorganisms create various fermentation products, including vitamins, organic acids, short-chain fatty acids, peptides, and oligosaccharides.

03

Retains freshness with complete fermentation and short-term aging

Our KOUSO does not undergo long-term aging, instead it features short-term aging. This enables the rich nutrients of seasonal ingredients and trace nutrients such as biologically active substances, vitamins, and minerals to be retained in the freshest possible condition.
Please use it during periods of rest when you are busy with housework and work, or as a nutritional supplement during sports.

04

Nutrition that reaches the intestine

The intestine is an important organ involved in daily physical condition and health. Not only is it involved with digestion, absorption, and bowel movements, but it has been found to be closely tied to mind and body health, such as immunity, hormonal balance, clear skin, and vitality.
It is important to increase the amount of beneficial bacteria to maintain the intestinal environment and sustain good health.
KOUSO contains a wide variety of nutrients, including oligosaccharides and dietary fiber that supports good bacteria such as lactobacillus.
NGREDIENTS image
Unique Features
01

Ingredients

Using over 100 different "whole" plant ingredients

YAMATO KOUSO uses over 100 different kinds of "whole" 100% fresh, seasonal, and domestically produced leafy vegetables, root vegetables, fruit vegetables, fruits, beans, various mushrooms, grains, seaweed, and herbs. In order to utilize the maximum nutrition and health benefits of the ingredients, the skins and seeds are used in their entirety. This allows for better absorption of nutrients such as vitamins, minerals, and polyphenols that are often lacking. Various sugars such as brown sugar, raw, sugar, maltose, glucose, and oligosaccharide are also used in a balanced manner.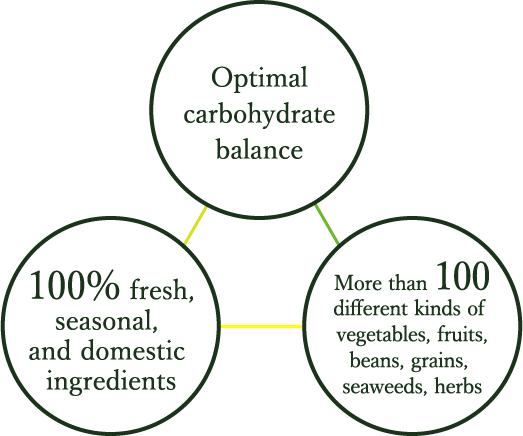 酛イメージ
02

Fermentation Starter

Short-term aging of 2 months to 1 year with traditional fermentation starter

YAMATO KOUSO's traditional fermentation starter is a treasure trove of Koji (aspergillus oryzae), yeast and lactic acid bacteria that have been carefully selected out of a large number of microorganisms following many years of fermentation. We engage in fermentation and aging with this our fermentation starter, which makes the most of the power of the ingredients. The cooperation between the microorganisms and the ingredient enzymes enables diverse enzymes to be created through the fermentation process as well as producing even more effective microorganisms.
It is "completely fermented" in 10 to 14 days, after which it enters the aging process. At that time, we undertake short-term aging of 2 months to 1 year rather than long-term aging. This is to ensure that the enzymes of the microorganism produced during the fermentation process, in addition to the enzymes, biologically active substances, vitamins, and minerals of the ingredients, remain as fresh as possible.
Natural image
03

Assurance

No preservatives, artificial sweeteners, or flavorings

Our KOUSO Fermented Drinks and foods do not contain preservatives, artificial sweeteners, flavors and quality stabilizers because they can damage important nutrients and may inhibit the work of microorganisms.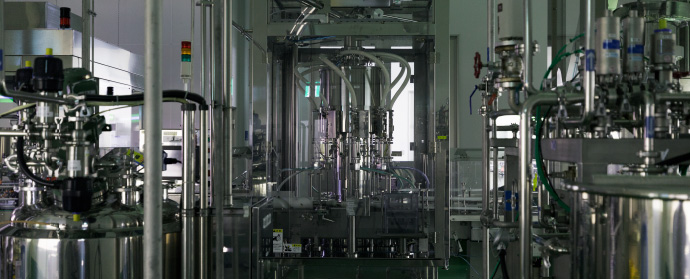 We have received certifications for our quality improvement and safety initiatives.

We have received a GMP (Good Manufacturing Practice) compliance certification from Japan Health and Nutrition Food Association.
We perform thorough quality control so that we can be confident in the safety and security of the products we deliver to our customers.
Manufacturing Process
01

Raw Materials

Pesticide-free or reduced pesticide materials. A balance of more than 100 kinds of seasonal vegetables, root vegetables, fruits, beans, grains, seaweeds and herbs are used.

02

Preparation

By using osmotic pressure according to the sugar content, the ingredient enzymes and composition can be derived as an extract.

03

Fermentation Starter

A wide range of effective microorganisms, including koji (Aspergillus oryzae), lactic-acid bacteria, yeast, are contained in the traditional fermentation starter of Yamato Kouso.

04

Fermentation

It is completely fermented in 10 to 14 days. Traditional cypress barrels are used, and the cutting-edge factory also uses stainless steel tanks. The effective microorganisms and plant-derived enzymes work together, along with a wide variety of other enzymes produced during the fermentation process, to create an effective substance group.

05

Aging

Aging is slowly carried out for 2 months to 1 year.
The short-term aging results in fresh microorganisms and enzymes. Many flavor components are produced in this phase.

06

Adjustment

Seasonal materials such as plums and herbs, and seaweed extract, are added. No preservatives or quality stabilizers are added.

07

Filling and Inspection

The fermented plant extract is automatically bottled in the clean room. Careful inspection is carried out to confirm no contamination of foreign material.

08

Finishing

Finally, the product is packed in a cosmetics box and a label is affixed.

09

Test

Strict testing based on physical and chemical science and microbiology is carried out.

10

Shipping

The product is delivered to customers.